Si desea cambiar de inglés a español, busque en la esquina derecha de la pantalla.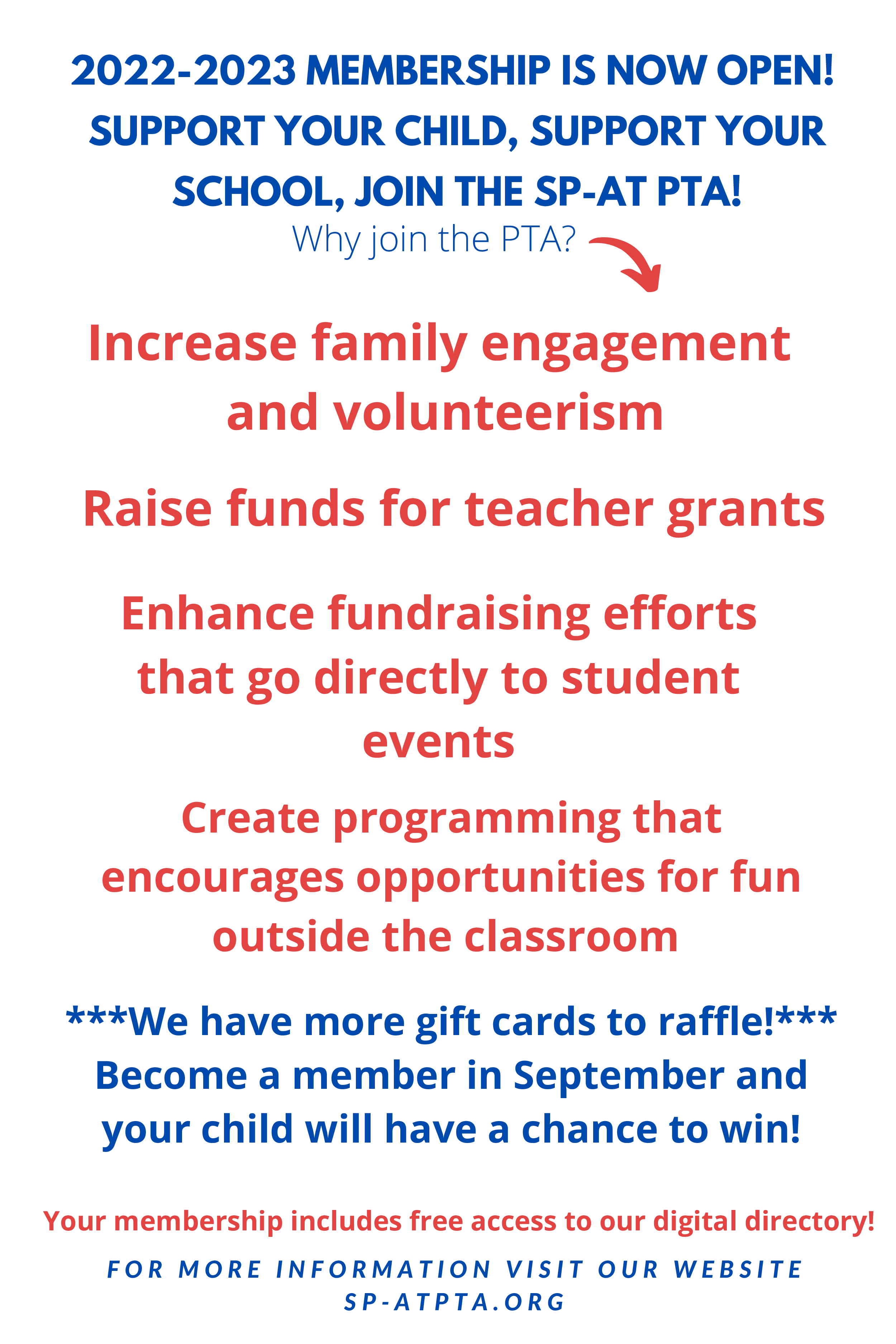 One more week to have your child entered into a gift card raffle for our September PTA Membership Drive!  https://spatpta.memberhub.com/store/items/726653
Read More »
Volunteer for the 2022-2023 SP-AT PTA! 
We have positions which need to filled by YOU!  Please sign up in the form below, and we will be in touch.  Let's make this year the very best year ever and volunteer to help us meet the Illinois PTA Mission:
To make every child's potential a reality by engaging and empowering families and communities to advocate for all children.
Click here to volunteer (or to request more information.)